A cohesive collection that is perfectly suited to a variety of environments, such as lounge and touchdown meeting spaces. INVITE series is optimal for gathering and creating casual and collaborative environments.
The INVITE collection is a functional lounge offering that is suitable for collaborative or individual work. INVITE is available in a wide range of fabrics and with the option to choose contrasting fabrics for the seat and back.
Front angled seat for
optimal comfort
Unique jigsaw construction for
enhanced durability
Integrated Power/USB
charging
Modular collection for
agile spaces
The Invite collection features an angular front profile that adds architectural intrigue and freedom of movement. Collaborative units can be used together to create a wide variety of layouts.
Optional power and communication modules maximize connectivity and extend performance in collaborative environments.
Seating frames feature an interlocking plywood jigsaw construction. Joints reinforce each other for maximum stability.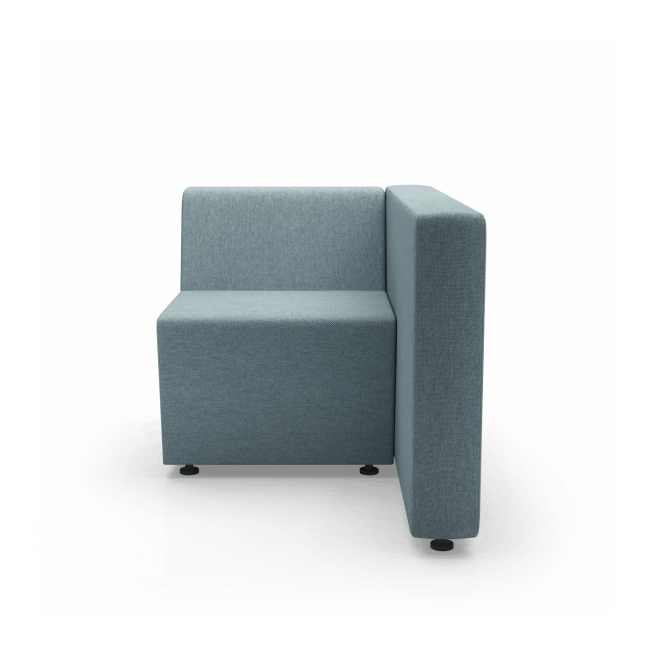 INVITE can be integrated into OFGO desking configurations in a variety of combinations.
Units are standard with 29" high backs that are style compatible with OFGO desking heights. Units are available in 24", 48", and 72" wide for enhanced compatibility with OFGO desking widths.
INVITE and VIBE modular collections can integrate together to create a cohesive solution throughout any space.