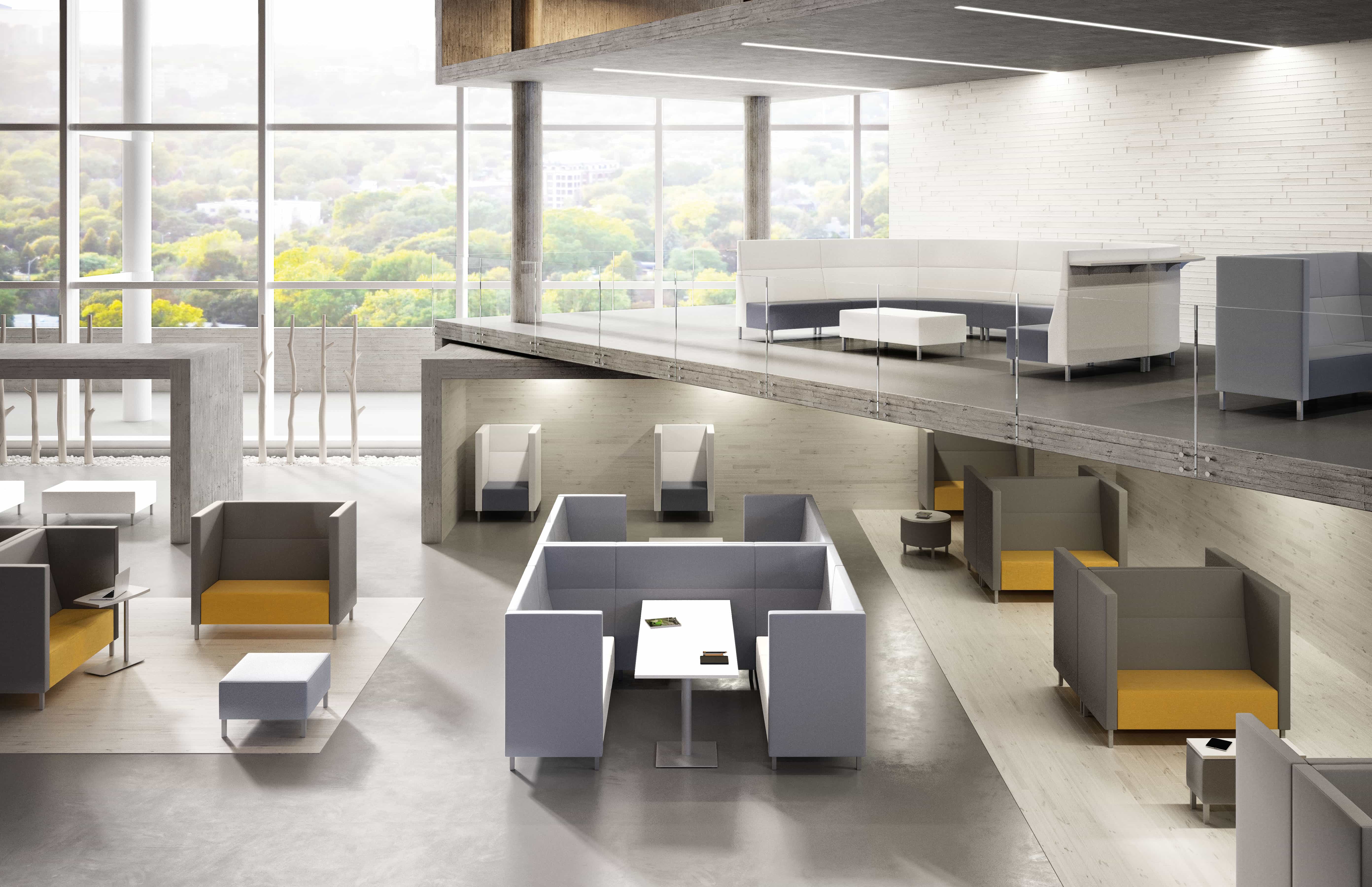 An agile collection that is perfectly suited to a variety of environments, such as lounge, cafe, private and collaborative spaces. UNIFY series is optimal for gathering and creating casual and collaborative environments.
The UNIFY collection is a multi-use furniture series which allows for the creation of mixed-use space. With one collection, UNIFY offers the ability to create open, semi-private, or focused based configurations which can integrate seamlessly with other OFGO STUDIO product offerings. Influenced by the future generation of workers, UNIFY promotes environments for self expression and rapid-fire collaboration.
Offers varying levels of
privacy
Unique jigsaw construction for
enhanced durability
Integrated Power/USB
charging
Modular collection for
agile spaces
Aptly named, UNIFY offers a collection of modular units that encourage unity and collaboration.
Modular units are available in straight or curved modules, and are offered in three back heights for varying levels of privacy – 32.5", 47", and 53".
Additional options include a rotating tablet with a 360 degree turning radius as well as a multitude of integrated power module positioning options that allow users to unwind and recharge.
Linking middle extension units connect between two modular sofas to turn an open space into an enclosed privacy booth. In addition, raised headrest options allow for visual and acoustical effects.
The freedom to reconfigure as needs and preferences change creates a dynamic and fresh space.
An integrated shelf feature provides an additional workspace surface to create a dynamic collaborative space while maximizing floor real estate.
UNIFY offers a comprehensive line of modular lounge seating, benches, and occasional tables that can conform to the needs of a multitude of environments.