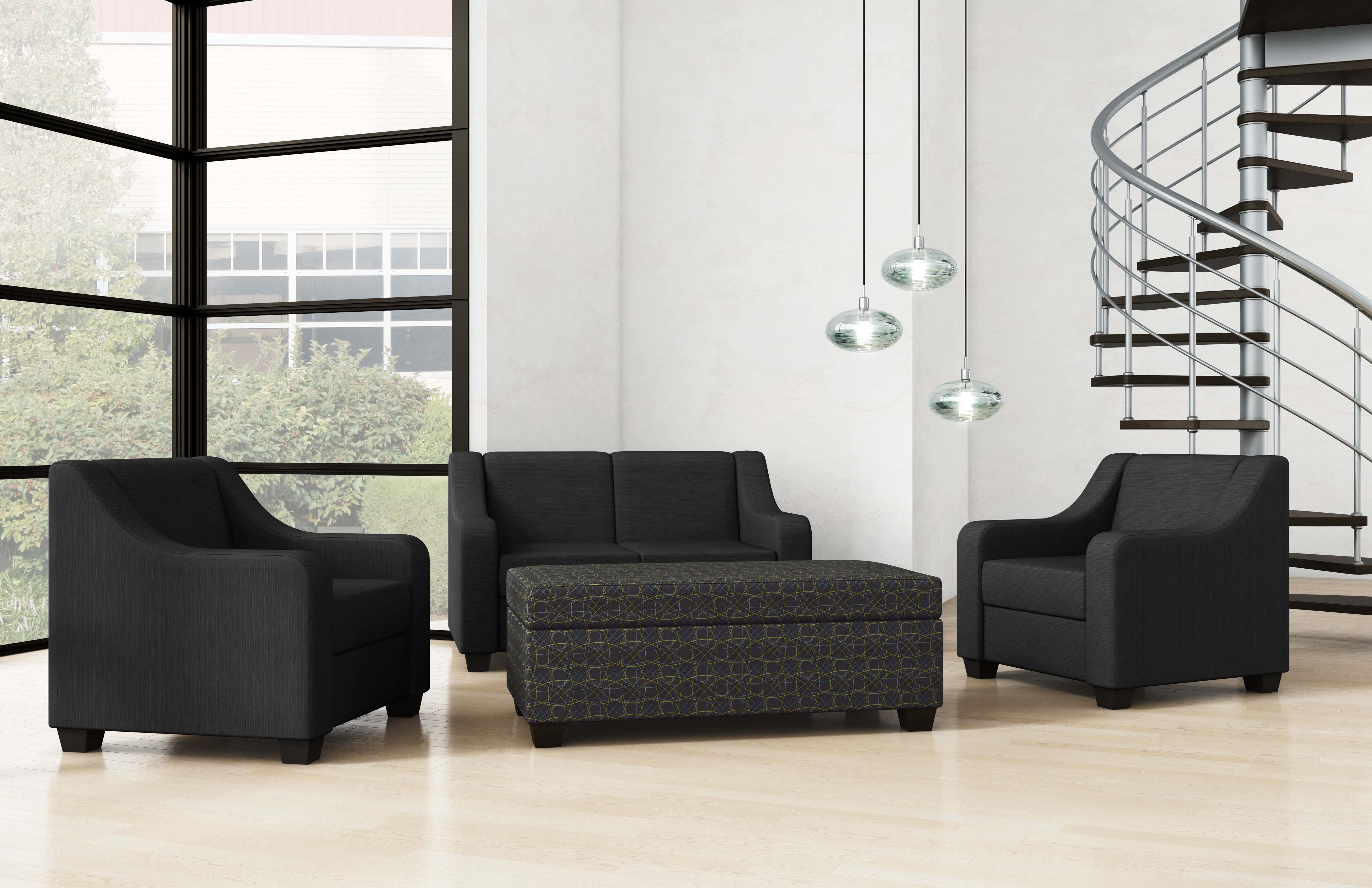 Constructed with OFGO STUDIO's unique Duratek construction methodology, the WATERFALL collection is engineered with a durable steel frame, resulting in proven longevity and superior comfort.
Unique Duratek steel frame construction for
enhanced durability
Seat, back, cushion, skirt, arms, and legs may be replaced separately if damaged,
preventing the need to re-order a complete sofa
Well suited for
educational, healthcare, and commercial facilities
Seat cushions are clipped into place using snap on hooks,
preventing sliding and allowing for easy cleaning
The WATERFALL collection offers exceptional seating comfort and support in a strikingly modern design. WATERFALL's high-density, high-resiliency foam seat and backrest represent a superior level of long-term seating comfort and durability. Offered in one, two, and three seat lounge models, WATERFALL adds elegance and comfort to any area.